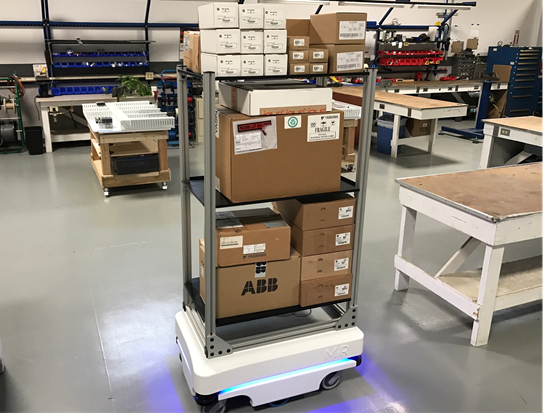 The Omni Automation TMSU is a top module that provides shelving positions for autonomously transporting product, materials, supplies, parts or good in Manufacturing Facilities, Institutions and Warehouses.
These flexible adjustable shelving units can be field modified to meet your needs. The shelves have a capacity of up to 100 lbs. per shelf and are available in painted steel, aluminum, stainless steel or wire mesh
Several options are available including custom painting, caging, lockable doors, fixturing, hangers and many other options.