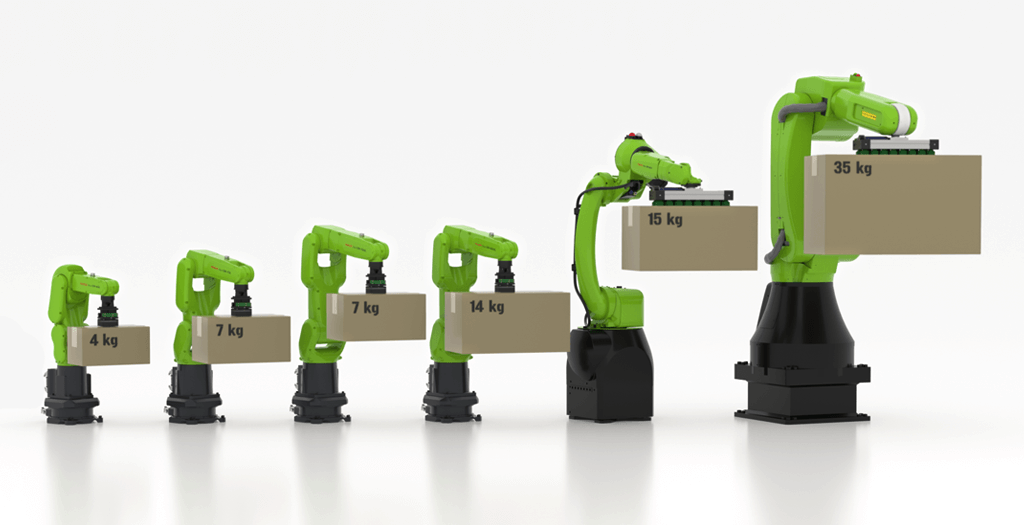 Collaborative Robots
Close your eyes and imagine a world without safety fences: A world in which humans work side-by-side with robots. In this world, robots directly collaborate with people, becoming a crucial part of the team. Alongside their co-workers, these collaborative robots take over tedious, repetitive tasks, lifting up to 35 kg, thus maintaining your worker's health and safety while automating entire assembly lines. With Fanuc collaborative robots, that world is here today.
These collaborative robots, also known as "Cobots", are offered in 8 uniquely capable models ranging from 4-35 kg in payload and 550-1813 mm in reach, Fanuc cobots offer more payload and more reach options than any other cobot brand. So go ahead, get in touch so we can discuss how we can effectively and efficiently improve your organizations robot interactions!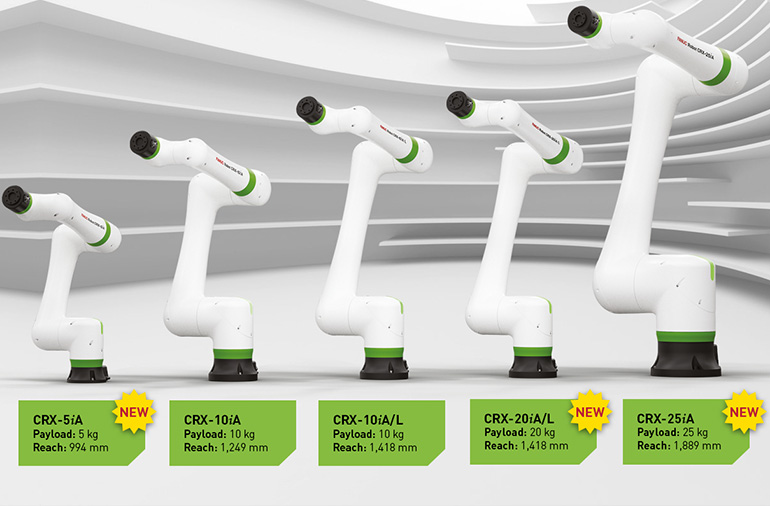 The safety and flexibility Collaborative robots provide without the need for safety fencing or equipment is done by using sensors and force controls. The ergonomic product design of the FANUC CRX is designed to eliminate injury and avoid collisions when working side by side with humans.FANUC's line of cobots, including the new CRX has inherited the same intelligence and reliability that our traditional yellow robots have had for decades! For example, FANUC's integrated iRvision including 2D, 3D, bin pick, and area scanners – all incredible vision technology right in our cobots as a plug and play feature.