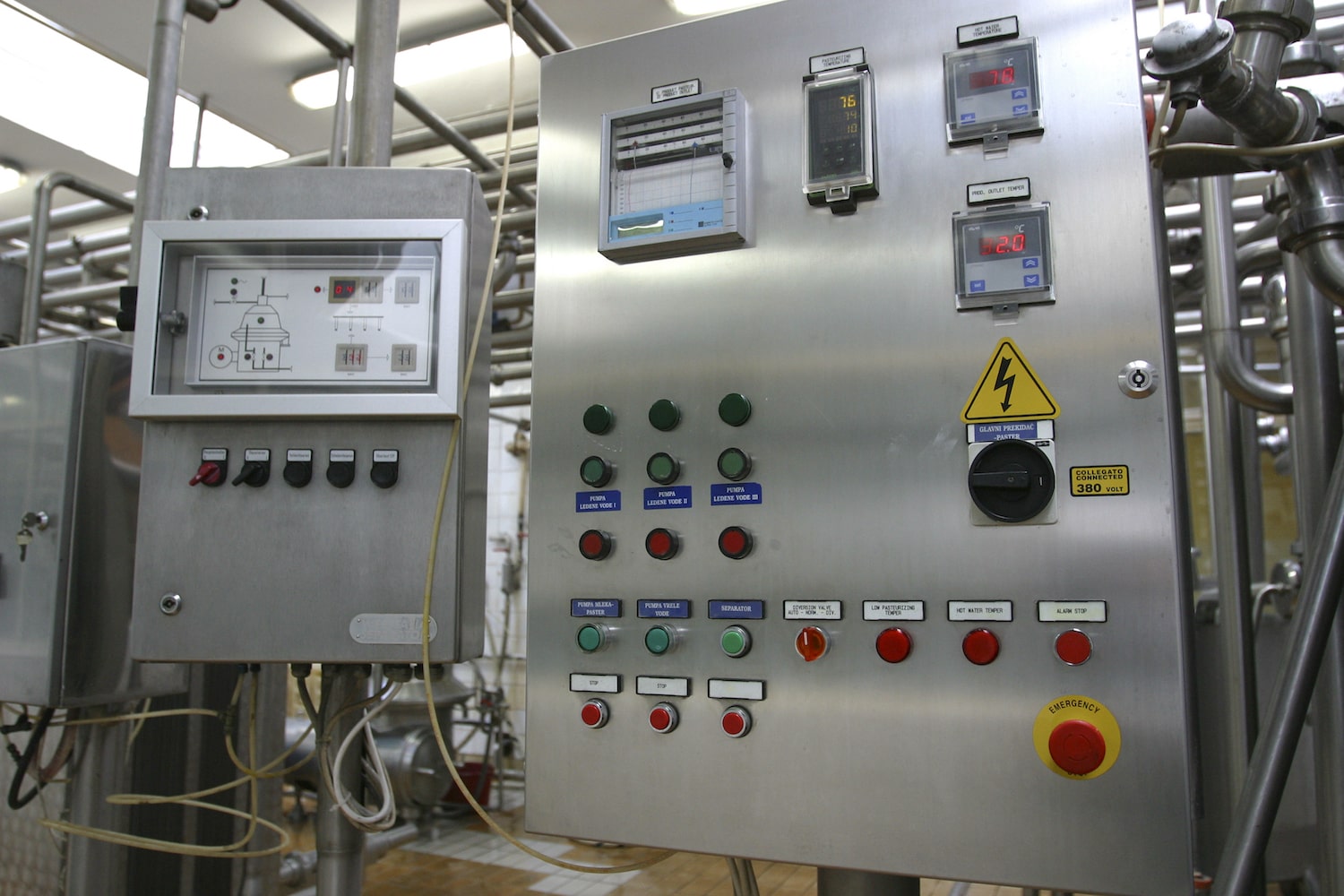 Control Systems
Engineering, design and programming. Our engineering and programming teams are capable of designing custom automation solutions to meet your needs. From conception to final design, the latest technologies and standards are utilized in our engineered systems. Our staff is well versed in all the latest trends in PLC programming languages, HMI/MMI display platforms, custom PC applications, and computer aided design software.
With over 100 combined years of experience, our Engineers are prepared to assist you in designing an automation solution. Our lead-time for engineering projects is considered one of the fastest in the industry. We pride ourselves on our turnaround time and accuracy. Call us today and let us help you get started with your system!
Control panel building. We utilize the latest technologies and standards (NEC, NFPA, UL, RIA, ANSI) in the fabrication, wiring, and design of our control panels. We produce high quality products through the use of proven design principals and superior craftsmanship. Our capabilities allow us to offer many other services such as custom painting, fabrication, welding, engraving, and testing.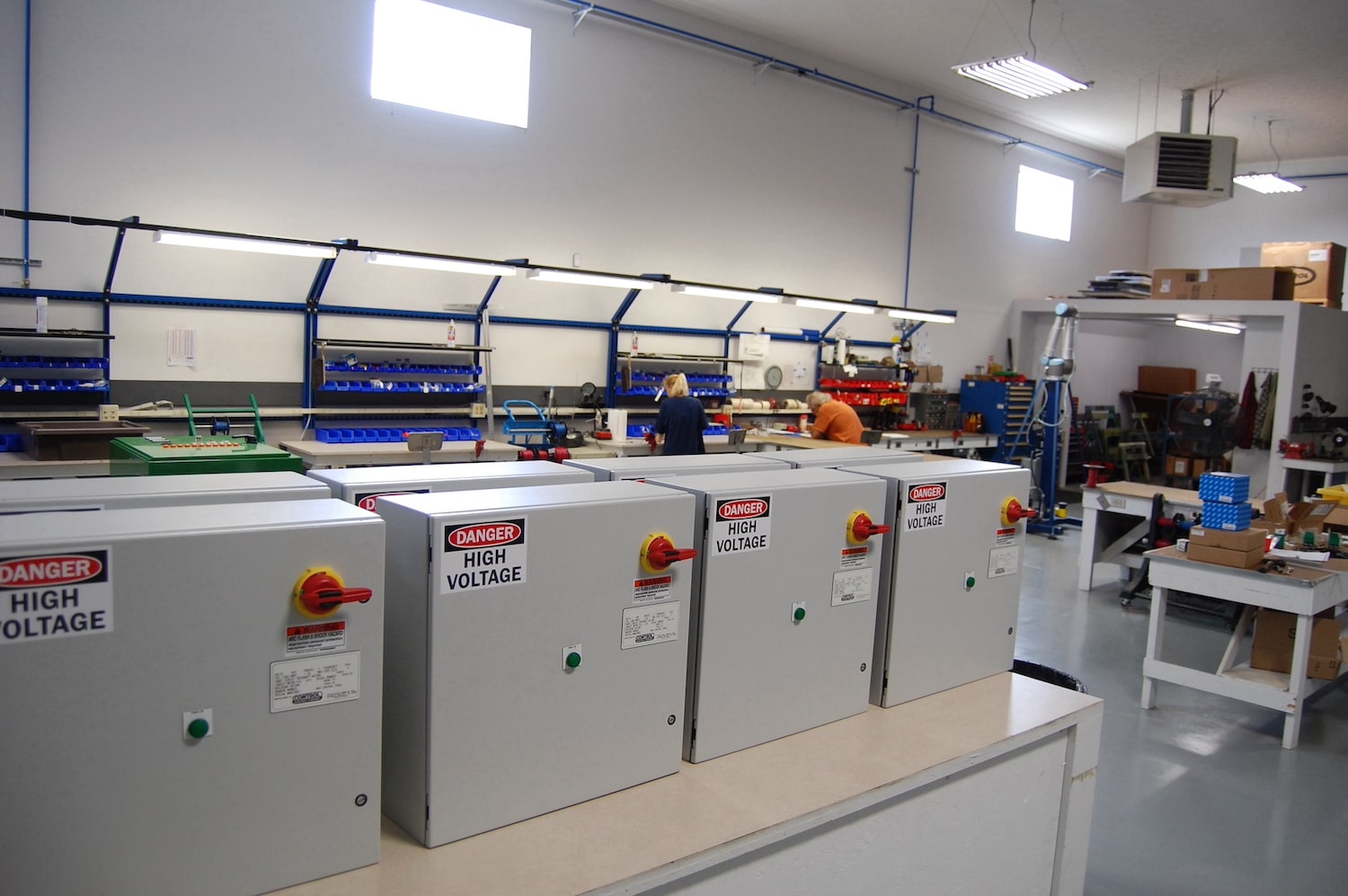 Our facility is a full-service UL 508A listed (since 1992) control panel shop. We are a UL listed control panel integrator. We can produce and are approved to UL list our control panels in our facility. We are registered to design and fabricate UL listed control panels for the United States and Canada. From small terminal junction boxes to large multi-door control panels, there isn't a control panel too large or too small for us to handle.
Field installations. As a control systems integrator, we offer complete automation installation and wiring solutions. Our installation and wiring experience spans many different industrial environments and industries. We use the latest methods and standards for all of our automation installations. Our value and strength comes from the ability to complete projects on time and within budget.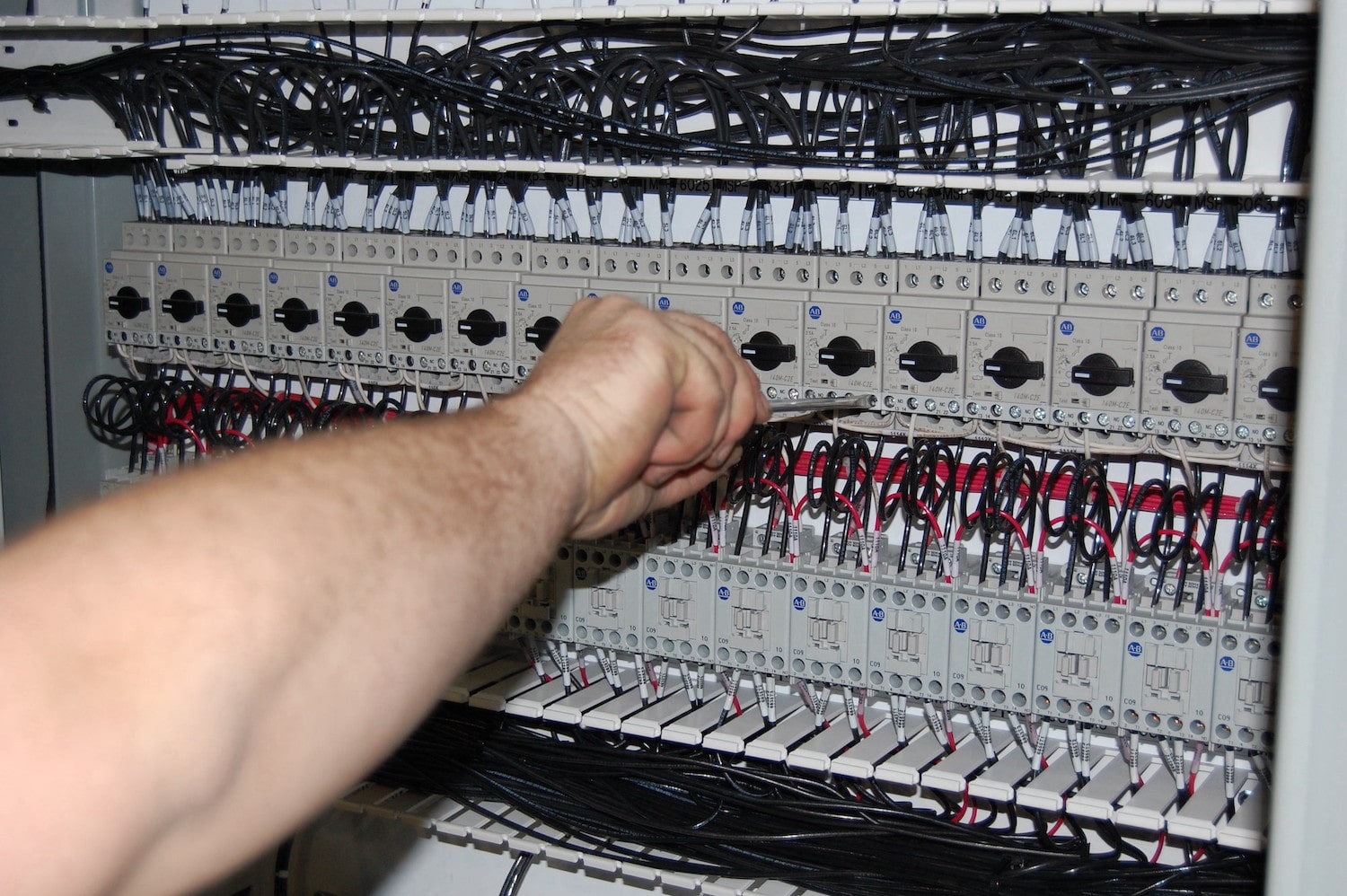 From simple installations of small control terminal boxes to complex sortation systems that span across an entire facilities, we can handle your project requirements. Jobsite organization and cleanliness is one of our trademarks. All field changes are documented and all change orders are approved in writing. We work closely with the project team, managers, and customer contacts as well as production employees to avoid interrupting production.